About Henners Construction
Henners Construction Ltd specializes in the highest quality extensions,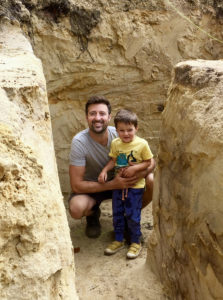 renovations, loft conversions and new builds in Dorset and the surrounding area.
At Henners Construction we take pride in everything we do.  We understand that a huge amount of trust is required once a builder has been appointed. We therefore never take your decision for granted and we promise to deliver exceptional standards of workmanship and professionalism, as well is meticulous attention to detail at all times.
The owner of the company has spent many years within the Super Yacht Industry in which the levels of detailing and quality can only be considered as one of the highest in any industry. These high standards are now reflected in the work that Henners Construction do through past and current projects. The team of builders and tradesmen share these high standards that Henners Construction are proud to reflect and we put the same level of care into each home, as if it were being built for our own families.
We approach every project in the same manner, from the initial meeting to the end of the project, communication is the key element to success.
With our depth of knowledge we can manage any aspect of your project, from concept to completion.